Dalam kemalasan study, terusha 2 lagi Majalah I terbaru. Kali ini masih boleh menatap Majalah ini walaupun berkemungkinan rancangan pulang ke Malaysia ditangguh 6 tahun akan datang.

Sementara masih berpeluang menikmati barangan percuma, masih lagi diberi nikmat akal dan mata, masih lagi mempunyai kesedaran mencari ilmu, kita enjoy dulu dengan Majalah I kali ini.
MAJALAH I - JUN 2008
Format: RAR, unRAR: PDF
Size: 32.47MB
Download: Ziddu
MAJALAH I - JUL 2008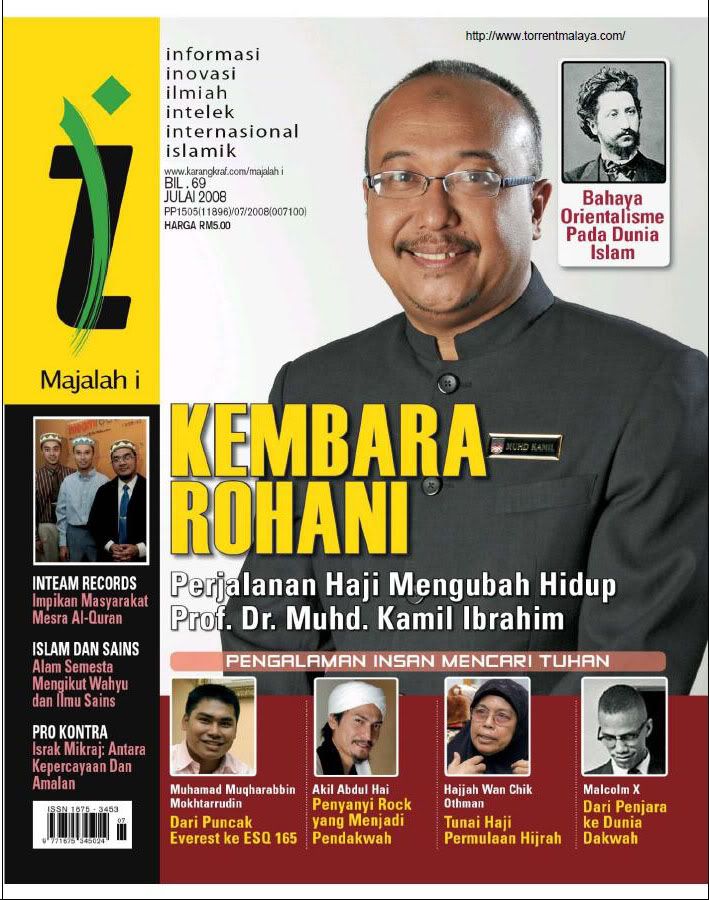 Format: RAR, unRAR: PDF
Size:
Download: Processing..
Credit to TorrentMalaya for this file. For the downloaders, DONT PUT THE DOWNLOAD LINK IN ANOTHER WEBSITE. LINK THEM TO THIS BLOG INSTEAD.I really appreciate your cooperation. If you found this mag really great, PLEASE BUY THE ORIGINAL FROM KARANGKRAF. You will help Islamic Industry by doing that.
More Majalah I
DI SINI