Saya sedang menyemak status Majalah I terbaru kalau-kalau telah di-upload apabila saya bertemu eBook ini. Agak menarik untuk dikongsi bersama bakal-bakal doktor di luar sana. Hehe.
KOLEKSI SOAL JAWAB SAKIT TUAN & PUAN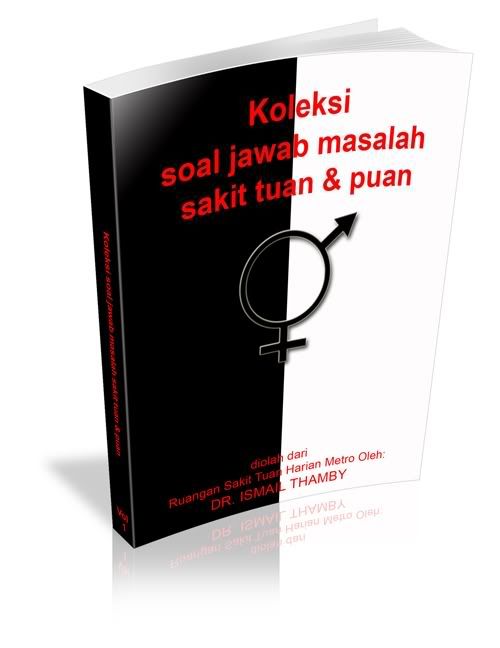 Format: RAR, unRAR: PDF
Size: 1.73MB
Download: RapidShare | Ziddu
Saya sendiri belum membaca habis eBook ini. Ini merupakan soalan terkumpul yang disiarkan di Harian Metro, dan jawapannya diberikan oleh Pakar Sakit Tuan yang agak terkenal di negara kita iaitu Dr Ismail Tamby. Mengandungi 350++ mukasurat, I wonder if I can finish it. Haha. Antara kandungan menarik adalah
seks oral
,
azospermia
,
onani
,
family planning
,
penentuan dara
, dll dsb.
Last but not least, DONT PUT THE DOWNLOAD LINK IN ANOTHER WEBSITE. LINK THEM TO THIS BLOG INSTEAD. I really appreciate your co-op.