Ever heard of
Feedjit
?
It was a popular widget used to track people visiting your website.
Now it has introduced a new feature, an upgrade for the
Live Traffic Feed
; Profile Link.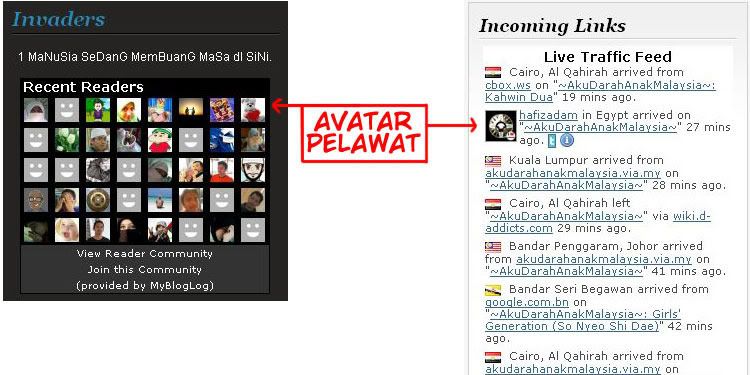 This feature was the same as
MyBloglog
introduced by Yahoo. Except that Feedjit will always record your activity although you didnt Sign In. MyBloglog is limited for Yahoo user who Signed In only. But I didnt say MyBloglog was bad. They has other function that was quite attractive.
Whenever you visit other people with
Live Feedjit Widget
installed, your avatar and profile will be recorded and shown on the list. It's good to attract people to your website and increase your traffic.
With cross-link function between
Facebook
/
Twitter
and Feedjit, joining up was made easy. I preferred Twitter because I never approve
Unknown Requesting Object
on FB, but Twitter always allow any people to follow. =P
Although there're some other cool functions you can do, but I think this is enough for Introduction. Try it now, and made yourself public to the world.
p/s: Nak balik nak balik T_____T~~~