Uploaded for my sister so I thought I'll share with everyone. =)
SONY VEGAS PRO 8a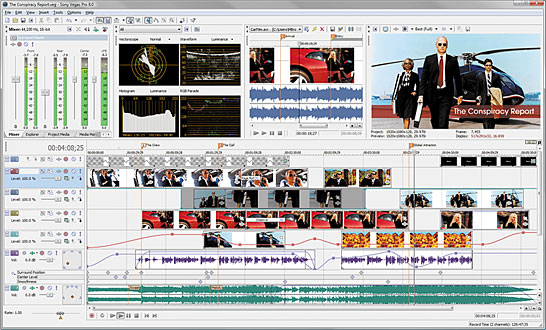 Official Website: Sony Vegas Pro
Size: 110MB
Download: RapidShare Part01 | Part02
Precise editing tool for video and audio. Suitable for Beginner User who has experience with Windows Movie Maker to make an advanced video with captions and watermark
OR
for those who wants to remix songs to make a better audio for your movie's soundtrack.
Make sure you download both parts, put them in the same folder and extract as usual. Read the Notepad first for Installation Instruction, it's a bit complicated.
Lastly, DONT PUT THE DOWNLOAD LINK IN ANOTHER WEBSITE. LINK THEM TO THIS BLOG INSTEAD.