Hoho sebelum nih saya just letakkan je link download kat kanan nih kan? Disebabkan tengah renovate so saya terpaksa upload balik semua file. Jadi alang-alang buat dari scratch, saya sertakan penerangan ringkas tentang file-file yang saya sertakan kat tepi nih.
DESKSPACE v1.5.1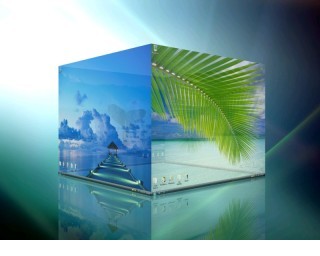 Official Website: OtakuSoftware
Size: 5.3MB
RapidShare
Software nih memang menakjubkan. Bayangkan korang ade 4 desktop dalam satu masa. Bila korang tengah syok guna komputer, tetibe member korang nak pinjam kejap. Hah tukar ke desktop yang kosong. Efek dia pun lawa. Bagi yang tak reti guna, explore the 'options' a little bit. Basically, middle-click kat taskbar bawah nie. Then, drag je desktop yang kita nak guna, middle-click again. Klik official website untuk lebih banyak screenshot.
ZD SOFT VIDEO RECORDER v2.1.4
Official Website: ZD Soft
Size: 2.0MB
Download: RapidShare
Pernah tengok video tutorial Andrew Kramer atau tutorial PhotoShop kat YouTube? Ini adalah salah satu software yang boleh digunakan untuk record desktop korang. Sebenarnya ada software yang lagi power khas untuk buat video tutorial tersebut. Tapi yang ini pun dah cukup bermanfaat. Kalu nak tengok contoh,
klik nih
.
Okey setakat nih dulu. Rasanya eBOOK yang saya letak kat tepi ni pun akan dibuat begini supaya korang tau laa sinopsis sikit kan? The most important is, DONT PUT THE DOWNLOAD LINK IN ANOTHER WEBSITE. LINK THEM TO THIS BLOG INSTEAD.