At last! Successfully uploaded this mag. Actually I want to post it with January 2008 edition but my upload always failed. Sorry guys. The size way too big. I cant decrease more or the quality gonna be bad.
MAJALAH I - APRIL 2008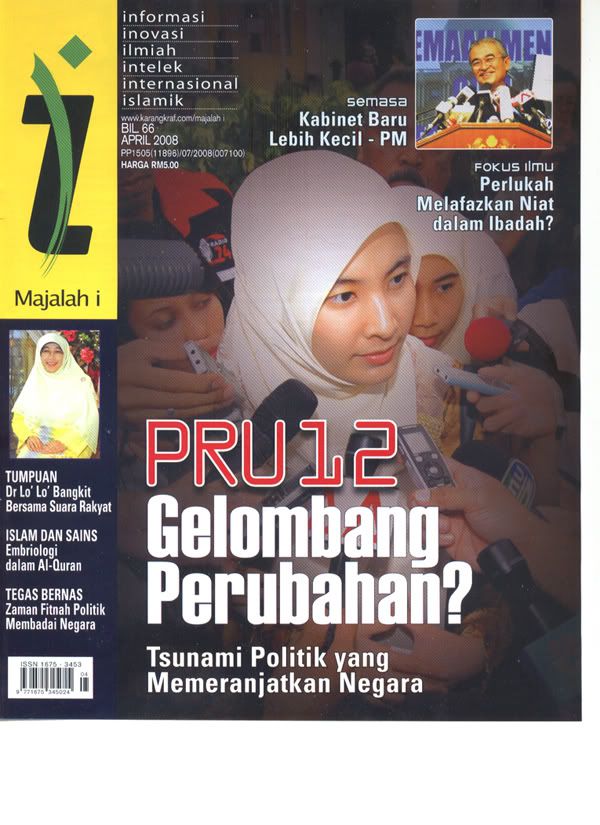 Format: RAR, unRAR: PDF
Size: 54.82MB
Download: RapidShare
Credit to FeWeTT for this file. For the downloaders, DONT PUT THE DOWNLOAD LINK IN ANOTHER WEBSITE. LINK THEM TO THIS BLOG INSTEAD.I really appreciate your cooperation. If you found this mag really great, PLEASE BUY THE ORIGINAL FROM KARANGKRAF. You will help Islamic Industry by doing that.